Cleaning company services
We provide a range of cleaning company services and products for residential and commercial spaces including professional window cleaning, residential housekeeping, overnight commercial cleaning, and pressure washing.
Visit these pages for more information . . .
We are the window cleaning specialists in Collingwood and the The Blue Mountains. Our unique chemical-free process ensures a spotless finish that stays cleaner, longer than the competition.
AirBnB hosts in the Collingwood and Blue Mountains area call us for professional, prompt cleaning company services. Quick turnaround with light or deep cleaning, sheets and laundry, and more.
Seasonal and full-time residents depend on our team of professional housekeepers to clean and sanitize their homes. Spend more time on the slopes or the trails when you hire a Blue Mountains housekeeper.
Office cleaning, stores, banks, and other commercial services contract our services to keep their place of business clean and sanitary. Ask us about routine disinfection services to keep your customers safe from harmful pathogens.
We are also a dealer for Maxxmar Window Fashions and can measure and replace outdated or tired looking window coverings.
Health & safety
Our staff are fully trained, insured, bonded, reliable, cheerful and super friendly. Our cleaning products are environmentally friendly wherever possible, but we will occasionally use conventional cleaning products if needed to achieve the desired end result.
Customer Satisfaction
Customer satisfaction is paramount to us. Our housekeeping teams strive to deliver a consistent, quality service with pre-planned schedules ensuring appointment times are met.
We aim for 100% customer satisfaction, but if for any reason you're not happy with the cleaning service we've provided, please call us, explain the problem and we'll do our best to put it right.
Visit our Facebook page for more information and to read comments.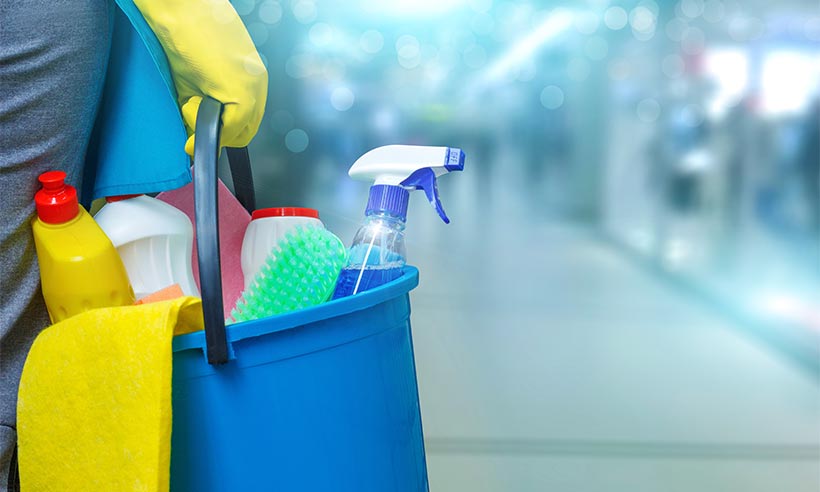 Contact us for a personalized quote