Commercial cleaning services
We pride ourselves in offering tailored commercial cleaning services to suit all different types of business from small offices to large organizations.
We have experience with a wide variety of cleaning environments including schools, leisure facilities, stores, professional office, car dealerships, banks, and rental accommodations. Our skilled staff are versatile and flexible to meet your needs and schedule requirements. We offer post-construction cleaning services for builders and renovators.
We service the entire South Georgian Bay area from Owen Sound to Barrie. Please contact us to arrange for a free quote and site survey.
Some examples of cleaner task lists
Offices and entrance
Clean and polish drinking fountain/water cooler
Damp wipe all horizontal surfaces to remove coffee rings and spillage, as needed.
Damp wipe entryway and clean fingerprints from entrance glass
Spot clean partition glass
Dusting and polishing all horizontal surfaces and wall hangings in common areas
Clean accessible light fixtures and light switches
Vacuum carpeted areas; including corners, edges, and under furniture
Carpet and upholstery cleaning
Dust or damp mop hard floors
Vacuum upholstered furniture
Replace accessible light bulbs, if replacements available
Empty garbage/recycling to point of disposal
Empty all trash receptacles, replace liners, as needed, and remove trash to a collection point
Washrooms
Polish mirrors
Disinfect sinks, all vanity area surfaces, door handles and light switches
Disinfect toilets
Disinfect hand dryers and/or paper towel dispensers
Disinfect hygiene product containers
Sweep/vacuum and disinfect floors
Baseboards, window frames and trim, doors and trim, light fixtures
Replenish hand towels, toilet paper, soap dispensers
Empty paper towel receptacles
Dust partitions, top of mirrors, and frames
Kitchen and lunchroom
Disinfect sinks, counter tops, door/drawer handles
Clean stove, microwave, refrigerator, toaster, dishwasher, as required
Load dishwasher
Replenish paper towel dispenser
Disinfect hard floors, vacuum carpet
Dust baseboards, window frames and trim, doors and trim, light fixtures
Empty garbage/recycling to point of disposal
Disinfect trash receptacles
Spot clean walls
Disinfect drinking fountain/water cooler
Elevators
Vacuum carpets
Mop hard floors
Shine all mirror/stainless steel surfaces
Disinfect all push buttons and hand rails
Wipe or dust accessible light fixtures
Stairwells
Vacuum carpeted areas
Dust horizontal surfaces
Disinfect door knobs
Wipe accessible light fixtures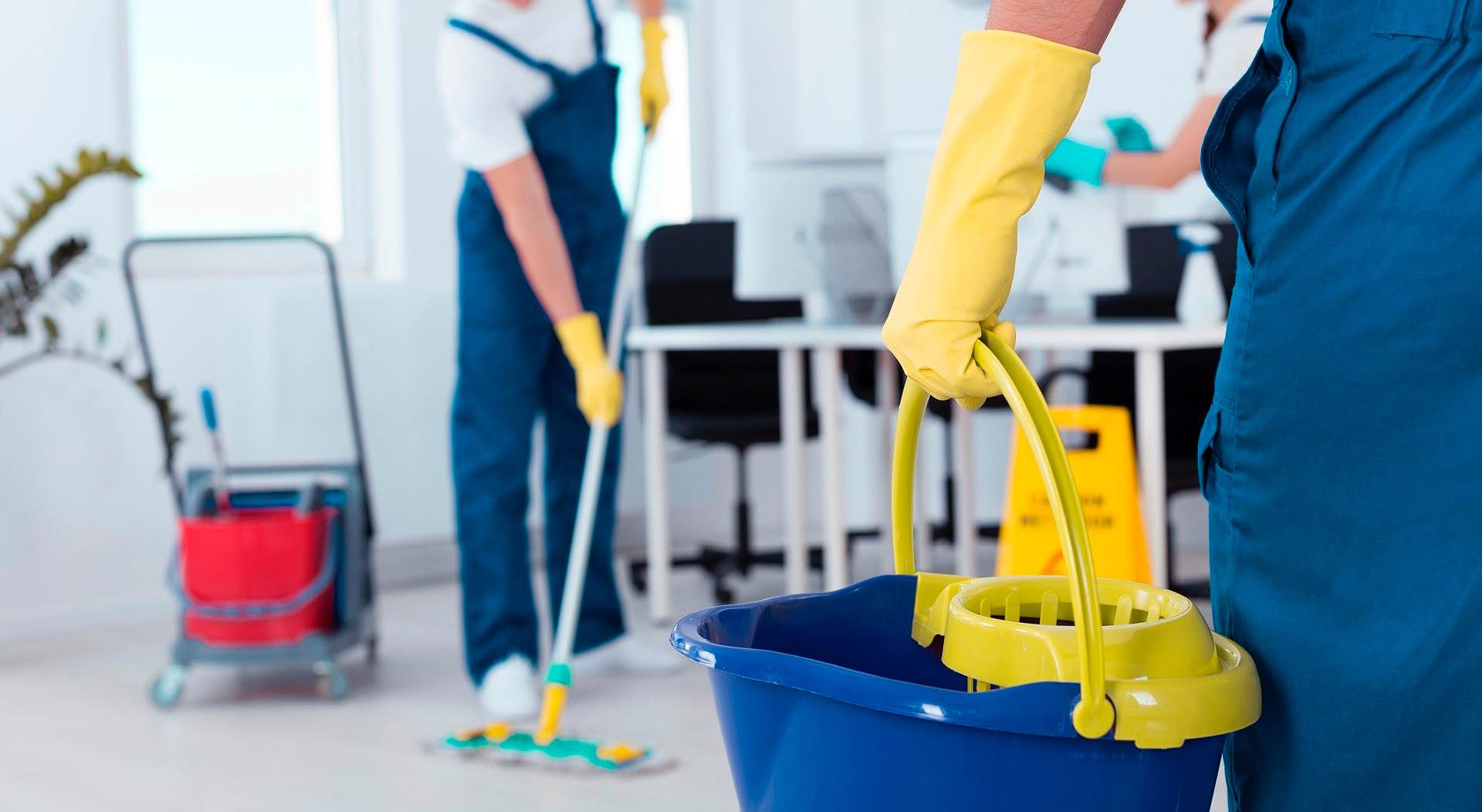 Contact us for personalized quote
Health & safety first
Our commercial cleaning staff are fully trained, insured, bonded, reliable, cheerful and super friendly. Lighthouse Windows staff are uniformed and trained in Ontario health and safety regulations and procedures. Our cleaning products are environmentally friendly wherever possible, but we will use conventional cleaning products if needed to achieve the desired end result.
Satisfaction guaranteed
Customer satisfaction is paramount to us. Our housekeeping teams strive to deliver a consistent, quality service with pre-planned schedules ensuring appointment times are met. We aim for 100% customer satisfaction for our commercial cleaning services, but if for any reason you're not happy with the cleaning service we've provided, please call us, explain the problem and we will do our best to put it right.
Contact us today for a personalized quote.