Airbnb housekeeping
Superhosts always leave the cleaning to professionals
We provide same-day and scheduled housekeeping services that meet rigorous hospitality standards required by Superhosts for premium short-term rental properties. Professional housekeeping provides an extraordinary guest experiences. Using a hotel-style checklist, we look after your property like a five-star accommodation to ensure that your guests are comfortable and will leave great reviews.
Managed housekeeping
View the Airbnb Customer Care™ task list
Our expert Airbnb cleaners will manage your short-term stay with professionalism and care, guaranteeing that your property is pristine. Our teams are fast, efficient, and meticulous. We clean, scrub, sweep, and wipe with attention to detail because we understand that guests expect the highest level of cleanliness.
We want you to have complete peace of mind that your home is being properly taken care of, which is why our housekeepers will photograph any damage or areas of concern after each guest stay.
New Airbnb housekeeping cleaning and disinfection procedures
It's essential to clean and disinfect frequently touched surfaces often. When it comes to preventing the spread of germs, it helps to understand the difference between cleaning and disinfecting. Cleaning is the act of removing germs, dirt, and impurities (like when you use a soapy sponge to wipe off a visibly dirty counter or stovetop). Disinfecting is when you use chemicals to kill germs (like spraying with a bleach solution). By cleaning first, then disinfecting, we make your property safer for guests. Here are a few ways we prevent the spread of pathogens in the cleaning process.
Wear protective gear
Ventilate rooms
Clean then disinfect
Use the right disinfectant
Special attention to textiles
Disinfect equipment between properties
Questions or comments? Use the convenient contact form to let us know what is on your mind.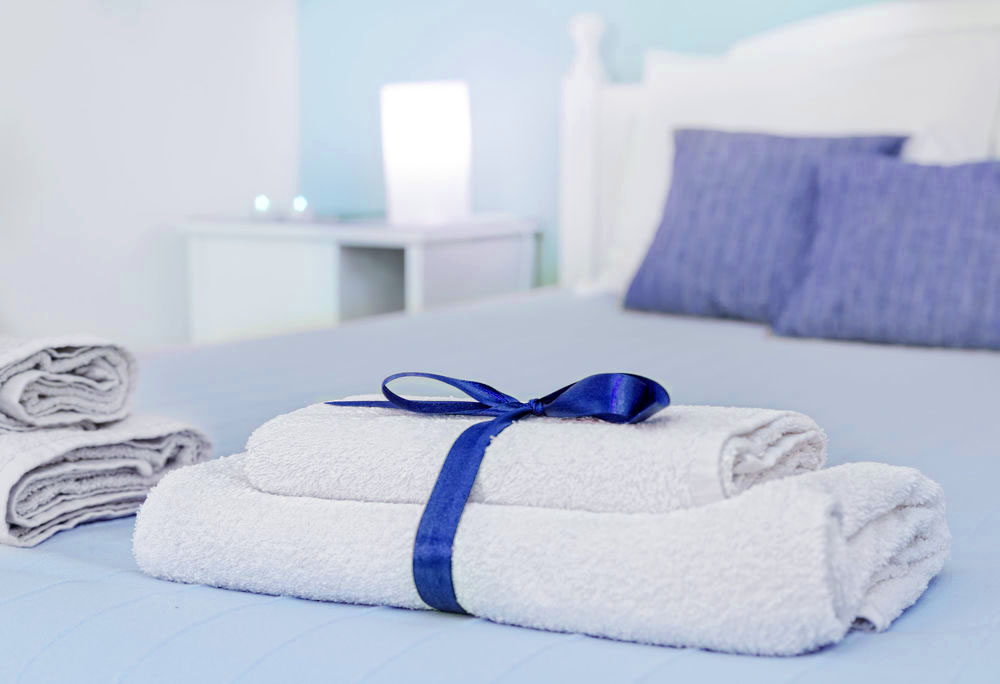 Contact us for a personalized quote
Checklist of items to clean and disinfect
General
Doorknobs
Surfaces
Light switches
Remote controls
Tables
Fan and lamp chains
Window sills and window handles
Thermostats
Keys
Hairdryers
Railings
Ironing boards and irons
Garbage and recycling bins
Carpet and upholstery cleaning
Kitchen:
Sinks
Cabinet handles and pulls
Appliances: oven, toaster, pressure cooker, coffee maker, etc.
Condiments: oil, salt and pepper shakers, commonly used spices and containers, etc.
Kitchenware that isn't dishwasher safe: ceramic bowls, kids' plasticware, etc.
Hard-backed chairs
Bathroom:
Sinks
Toilets
Faucet handles
Showers and tubs
Shower curtains and doors
Shampoo, conditioner, body wash, and soap dispensers
Bedroom:
Hangers and luggage racks
Nightstands
Cleaning appliances:
Dishwashers
Vacuum cleaners
Washer/dryer units
Kids' items:
Toys
Portable cribs and playpens
High chairs
Other amenities:
Bikes
Umbrellas
Games
Books
Questions? Contact us for more information on AirBnB rental cleaning guidelines and a no-obligation quote.