We are your holiday season helpers
Residential and commercial services are available. Let us take some of the stress out of the holiday season with our all-inclusive holiday lighting and window dressing services.
Summer patio light installation
Accent and string lighting in your backyard is the perfect way to celebrate a family stay-cation. Allow us to create a wonderland of lights that will delight guests and family throughout the summer. Ambient lighting sets the mood for parties, celebrations, and long soaks in the hot tub.
Christmas light installation
Looking forward to your annual light display but not the work of hanging the lights or decorations? Allow us to help with your seasonal decorating need! We have experience with all types of light displays, garland, wreaths, and more.
After the holidays, we'll return to remove and pack your decorations for next year. Commercial quality lighting and holiday decorations are supplied in partnership with Big Star Lights. Your satisfaction with our service and products is guaranteed.
Christmas tree delivery and removal
We deliver live Christmas trees from the local Quesnels Tree Farm to your home or office. Every tree is delivered with the same care and handling that we give to our own. Ask your delivery person if you need help installing it in your stand so it's ready for you to decorate. When the holiday season is over, give us a call to pick-up your tree, dispose of it properly and clean up debris.
Customer satisfaction
At Lighthouse Windows, a Christmas light installation isn't complete until the customer is happy and completely satisfied with the finished look. Our installers will encourage you to work collaboratively with them to create a special display you will be proud of.
Each Christmas light installation is unique, from basic trim lights to a full lawn display of holiday accessories and effects. Show us what you want and we'll do it for you. Here are a few suggestions for exterior light displays on Pinterest.
We aim for 100% customer satisfaction, but if for any reason you're not happy with the service we've provided, please contact us, explain the problem and we'll do our best to put it right.
Our friendly technicians are trained to work at heights and WSIB insured.
Check out our Facebook page for more information and comments.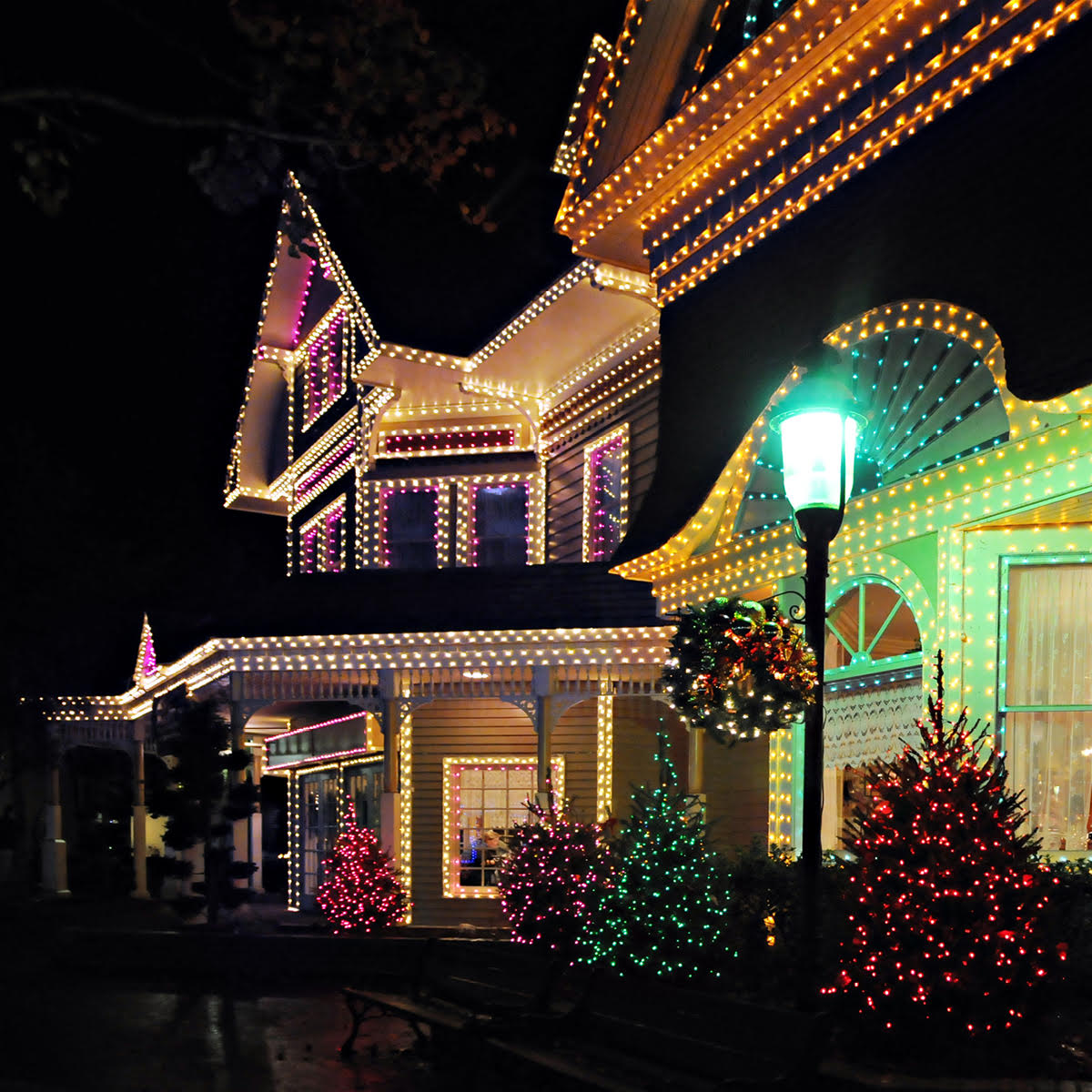 Contact us for a personalized quote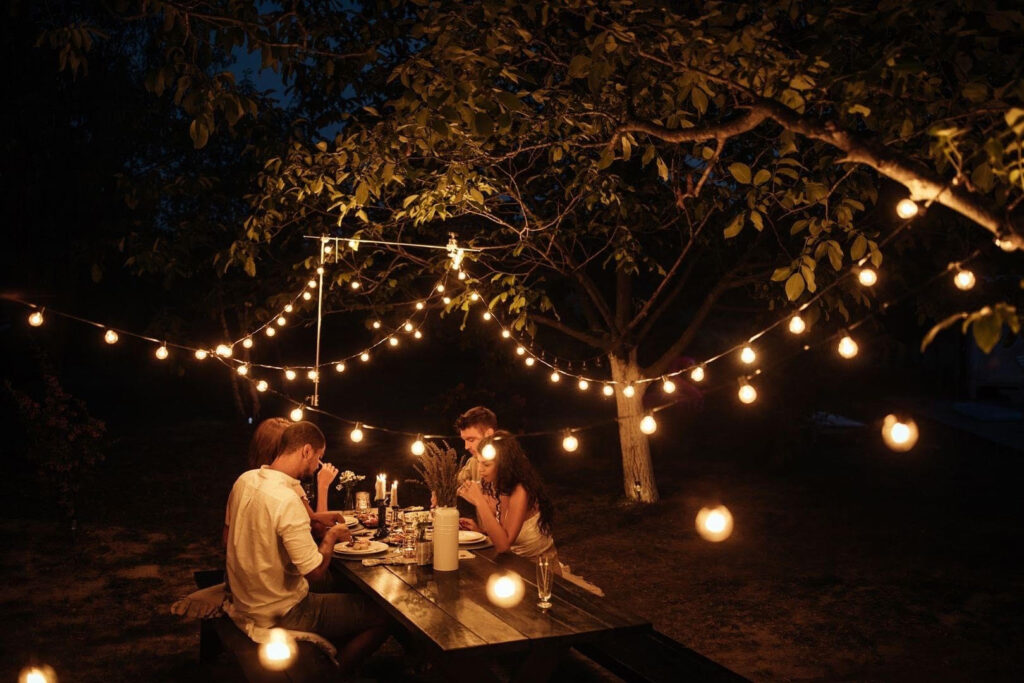 Summer light staging for events and celebrations