Professional window cleaning
LightHouse Windows is your local specialist in window cleaning for all types of property, whether residential or commercial. Our Collingwood window cleaning service is available, offering a service tailored to the needs of our customers, from Owen Sound in South Georgian Bay to Barrie.
The appearance and cleanliness of your home, office, or shop are critically important to you, your staff and clients alike. From homes and retail units to multi-storey office blocks through to business parks and hospitals, each of our customers receives the same attention to detail.
With the latest Pure Water cleaning equipment, informed and fully trained staff, and our dedication to quality and service, LightHouse Windows guarantees to find a cost effective solution to your window and exterior building cleaning.
Please contact us to arrange for a free quotation and site survey.
Our window cleaning method
We use the Reach & Wash® system which employs a five-stage treatment system to deliver pure, clean water to the window or facade surface. The treatment process utilises reverse osmosis to produce 100% pure water: no chemicals or detergents are used, making the whole process environmentally friendly. Traditional window cleaning leaves behind a sticky soap residue which attracts fresh dirt back to the window. Windows cleaned with the Reach & Wash® system actually stay clean longer.
Instead of ladders, hydraulic platforms and portable scaffolds, the Reach & Wash® allows us to clean most windows up to 65 feet from the ground. We can clean windows with less disturbance to occupants and landscape using the safest possible method to clean exterior high windows. The Reach & Wash® system is the preferred method of high window cleaning by professional around the world.
Health & safety
It is imperative that all practices and procedures that LightHouse Windows adopt while carrying out any cleaning task will comprise a safe working environment at all times, this is ensured by carrying out ongoing health and safety awareness and training.
Prior to the commencement of any work, full and thorough site specific risk assessments and method statements are completed. Using the Reach & Wash® system technicians remain on the ground eliminating the need for fall-arrest systems that connect to the roof structure.
Quality control
Our window cleaning teams strive to deliver consistent, quality service with pre-planned schedules to ensure appointment times kept as promised. On completion, we will ask for your signed approval of our work indicating that you are satisfied with the quality and service.
Contact our Collingwood window cleaning office for more information.
Our management team conducts regular, independent quality checks to be certain that our service is to the highest standards. These procedures give our clients the assurance of consistent service quality and the confidence to recommend us to friends and family.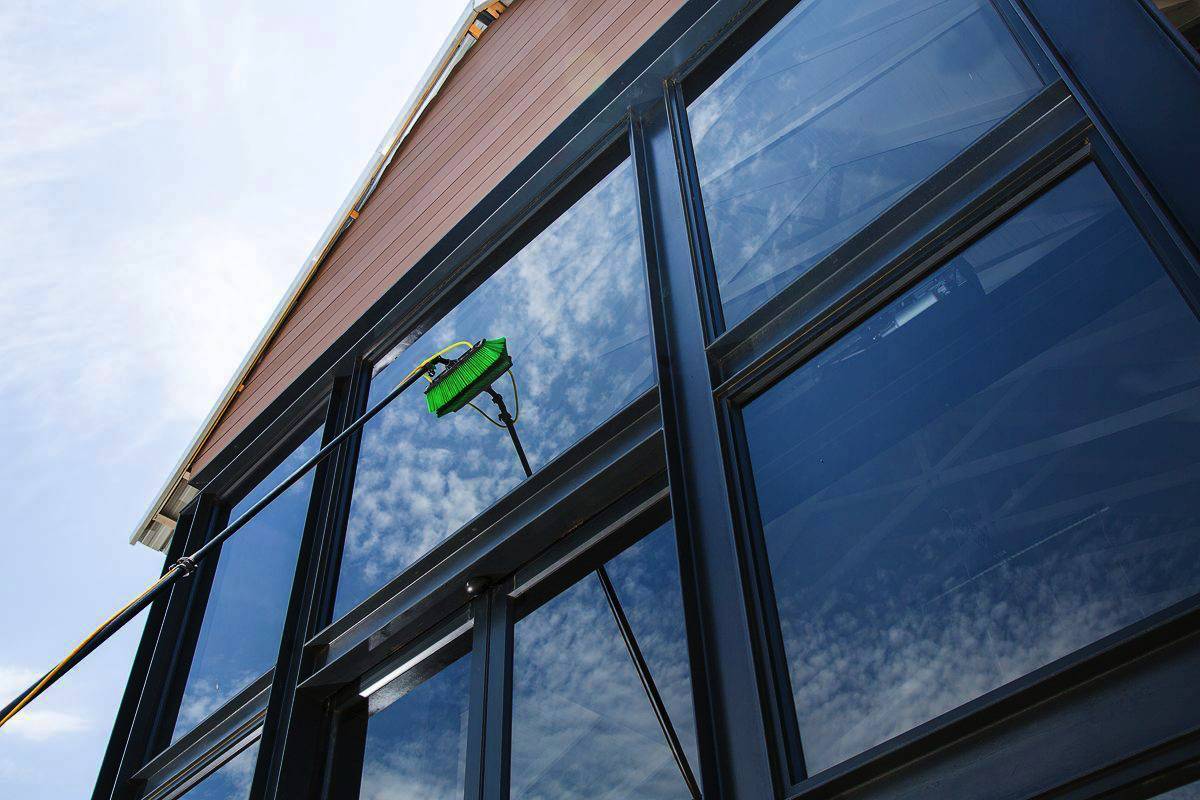 Contact us for a personalized quote
Serving these areas
Owen Sound
Meaford
Blue Mountains
Thornbury
Collingwood
Wasaga Beach
Barrie
South Georgian Bay